Customer Bad Debt After Customer Paid

Step 1
Click on the "Accounting" menu.

Then continue select "Customer Invoice" on the submenu.

Select one of the invoices that to register payment. This is to show the case Bad Debt Recovered.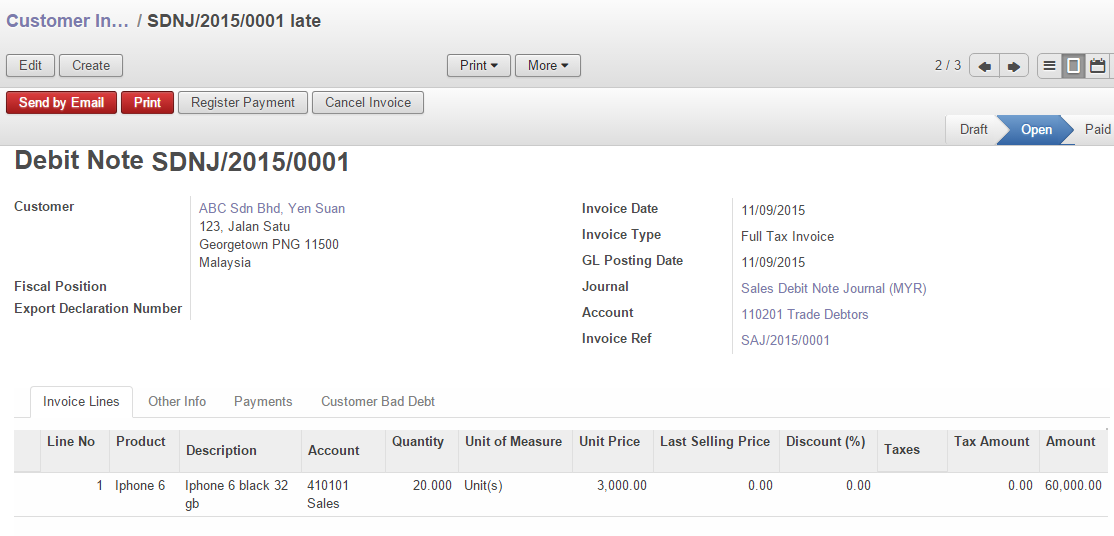 Step 2
Select   .
Step 3
Paid Amount - Key in Customer Paid Amount.

Payment Method - Either customer is paid in cash or bank transfer.

Select   .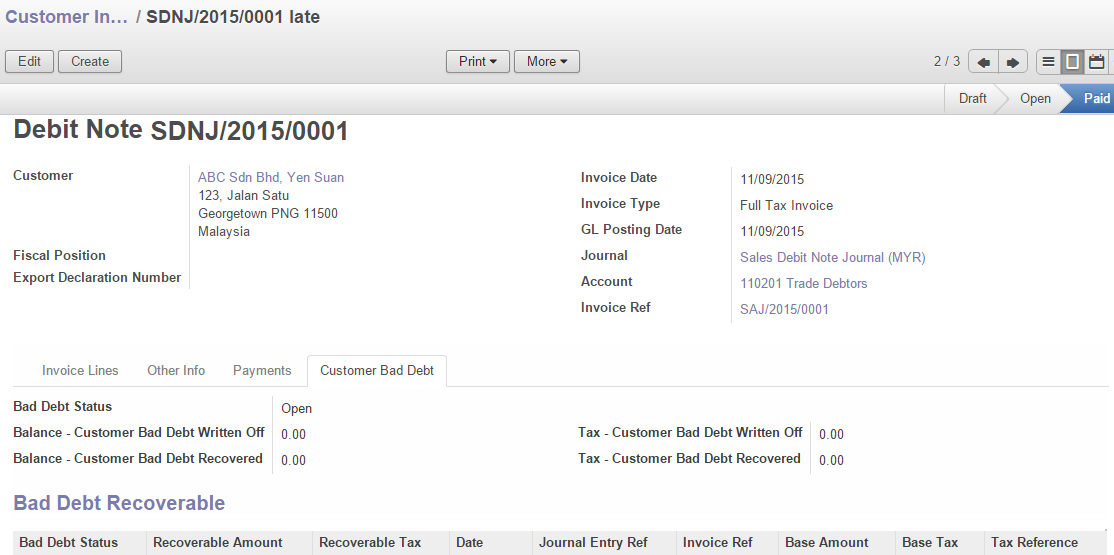 Step 4
This has automatic calculated.