Customer Bad Debt Relief After 6 Months Outstanding Payment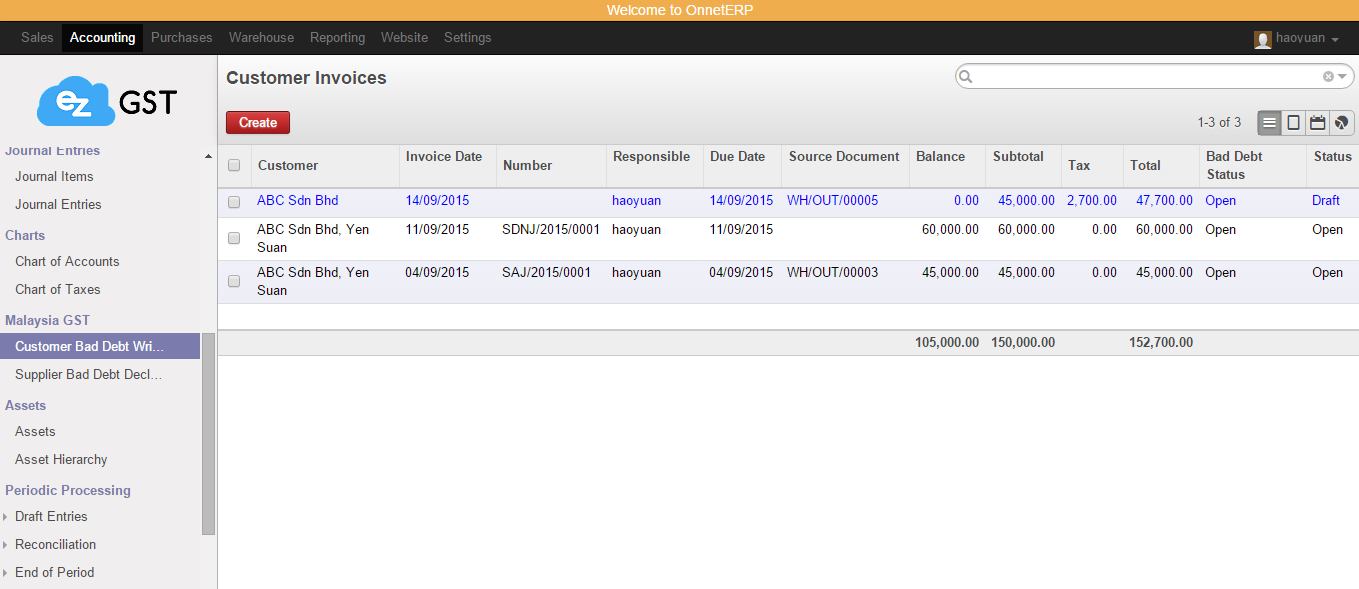 Step 1
Click Accounting" on menu.

Then continue select "Customer Bad Debt Written Off" which is under "Malaysia GST" submenu.

This is to claim Customer Bad Debt Relief (customer who didn't pay after 6 months).
Step 2
It allows to display from days 180 up till 365 for all outstanding Invoice for Bad Debt Relief Claim.

Select   .

Step 3
All outstanding Invoice are listed for Bad Debt Claim.

"Select and Click" list of invoices for Bad Debt Relief.

Step 4
Select   and left click in "Claim Bad Debt".

Select  .

Step 5
Click on selected Customer Invoices.

Step 6
Left click on "Customer Bad Debt".

Step 7
Bad Debt AJP Entry Posted.