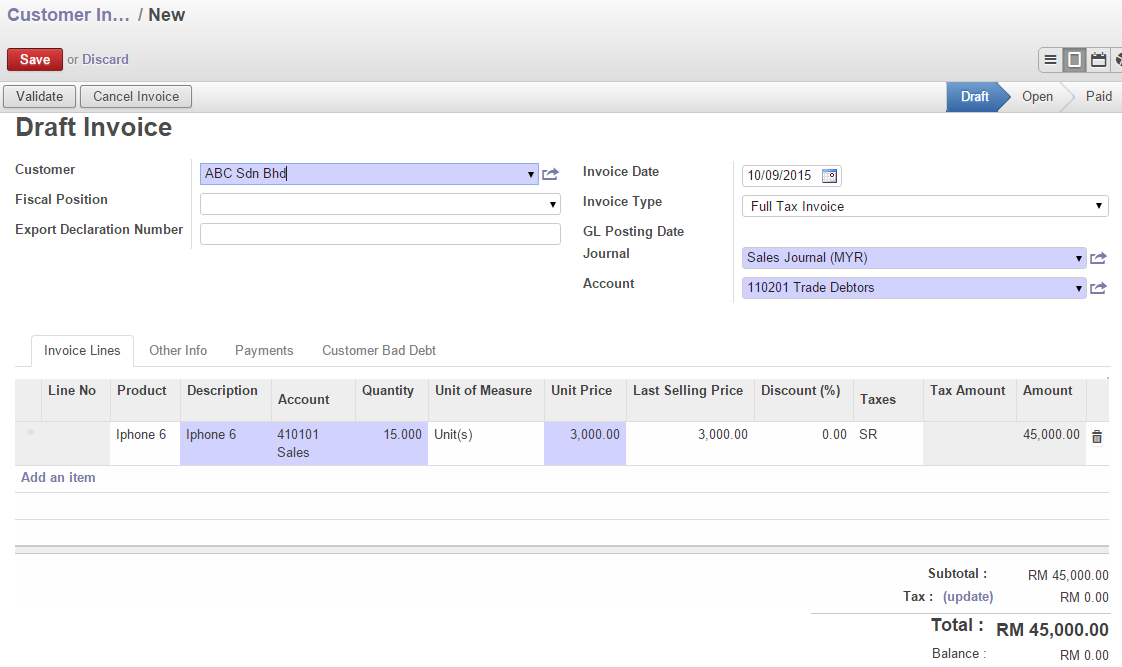 Step 2
Fill in "Customer", "Invoice Date".

Add your products by selecting  under "Invoice Lines".

Choose your product on list given, you may edit or create new product.

Repeat the same step on Invoice Lines if you want to add on more items.

After complete edit and click "validate" if invoice is confirm.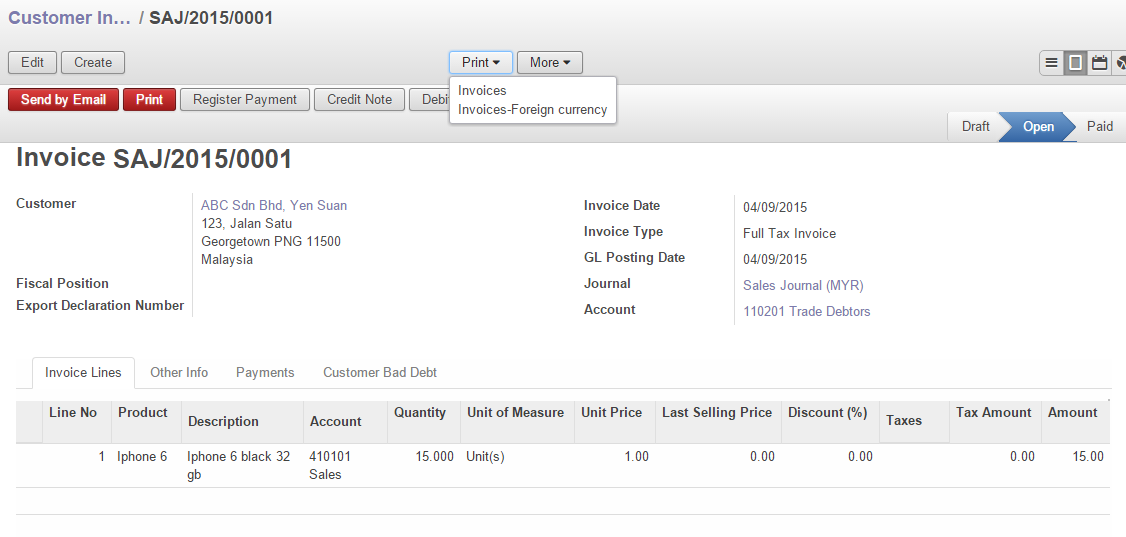 Step 3
Click and select "Invoices" to print, the invoice is automatically downloaded.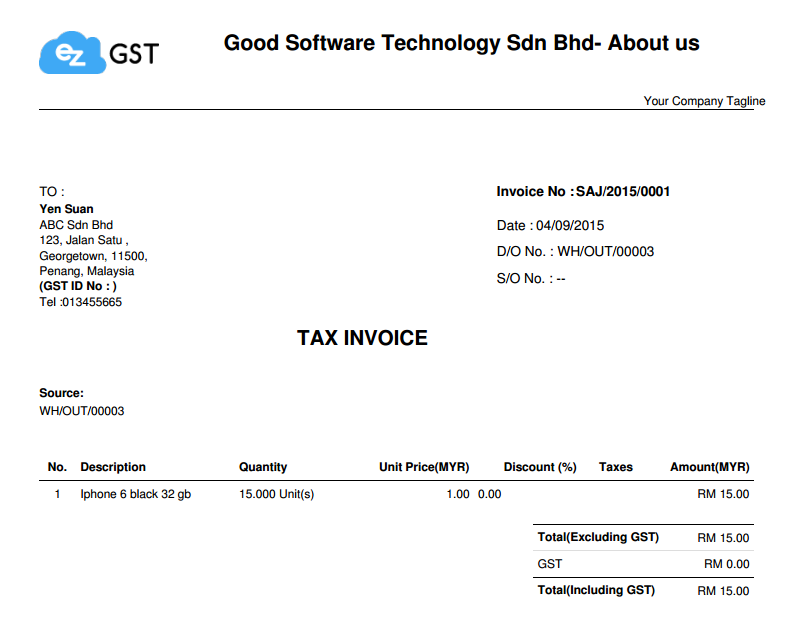 Step 4
This is the sample of invoices.