How to Custom TAP GST03 Form Online Submission and Payment?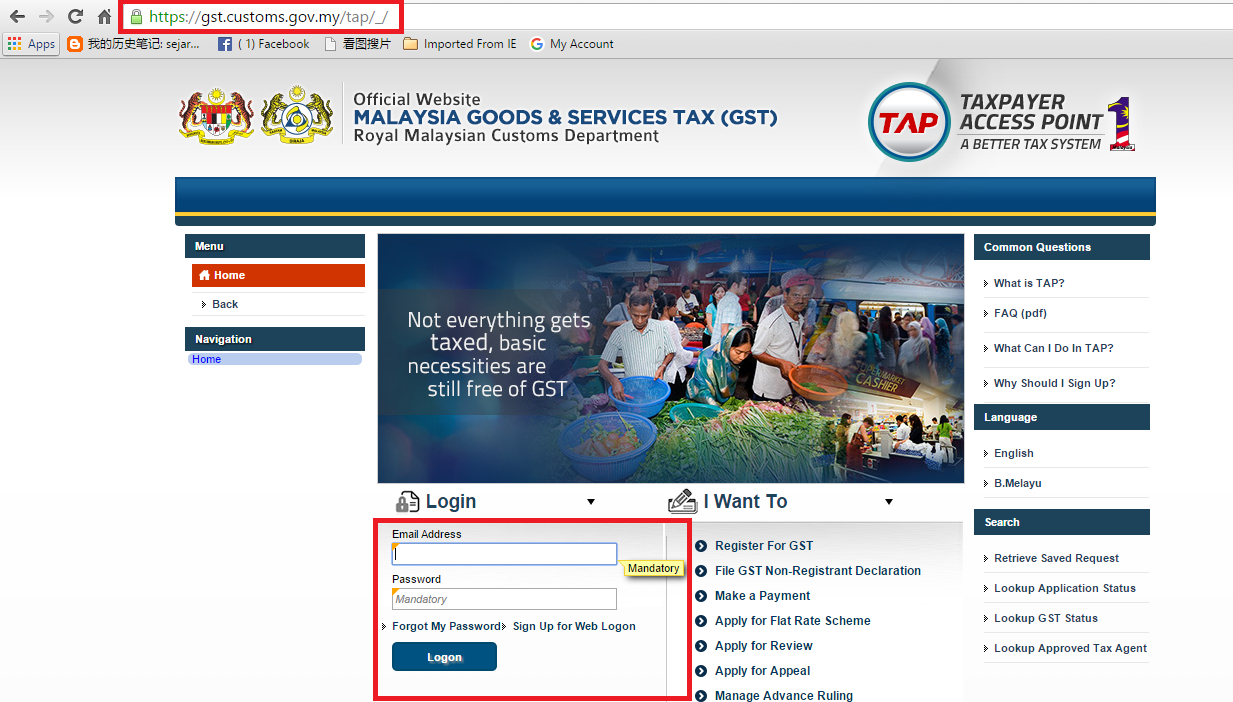 Step 1
Type the link : "https://gst.customs.gov.my/tap/_/"

Login your email address and password and click  .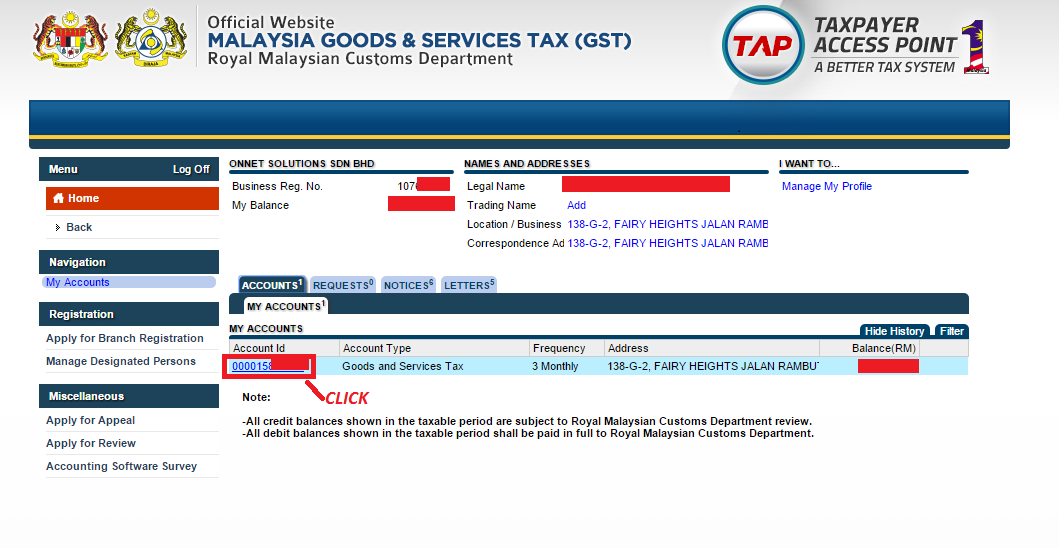 Step 2
Click into the account ID.

Step 4
Click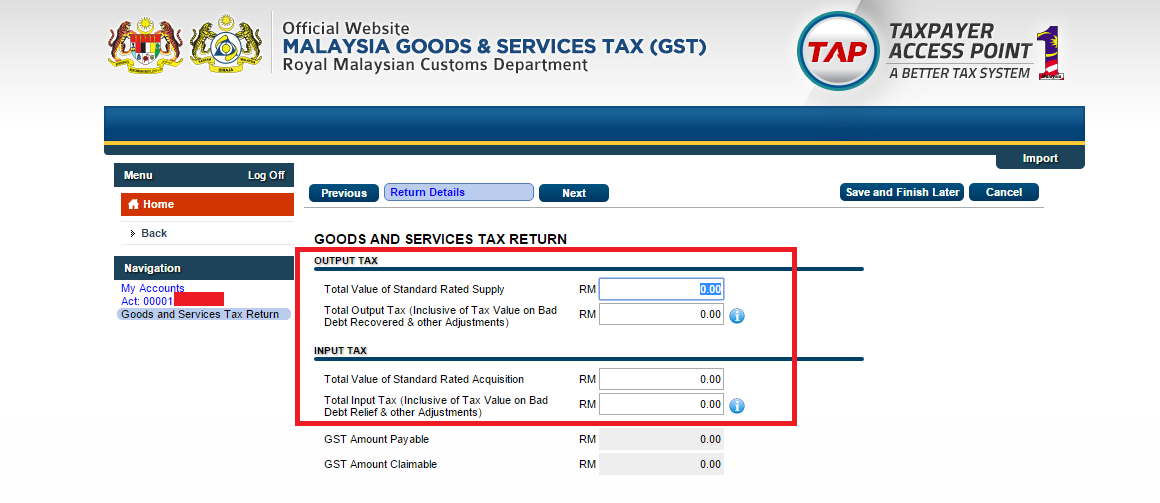 Step 5
Fill in below Output Tax and Input Tax

Follow GST03 Form 5a,5b (output Tax = SR) and 6a, 6b (Input Tax = TX) .

Then, click .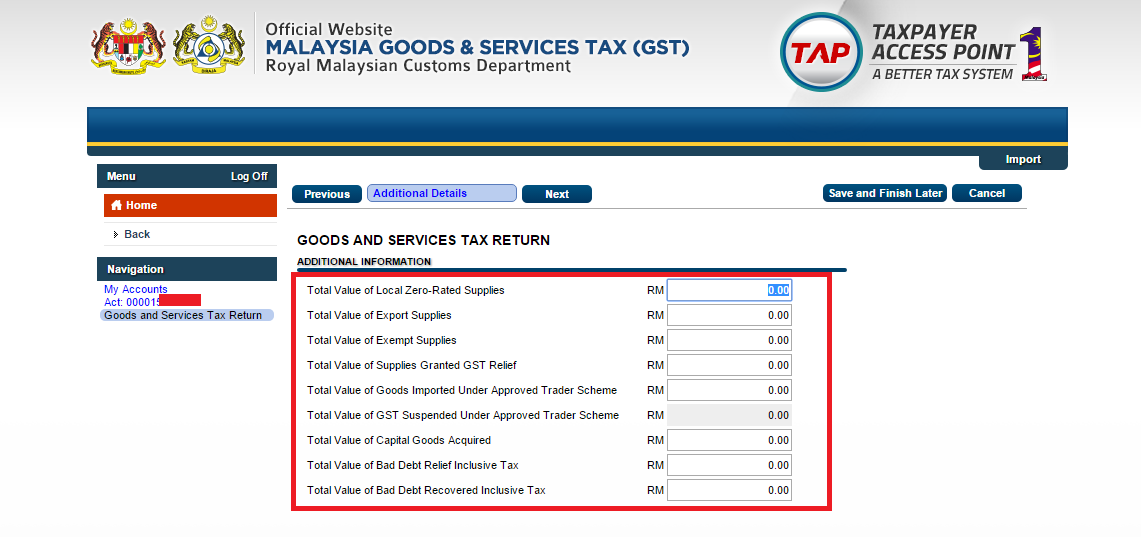 Step 6
Fill in all remaining Tax code from GST 03 Form. (*Item 10 till Item 18)

 Leave it blank "0" if there is non from your GST03 form.  

Then, select.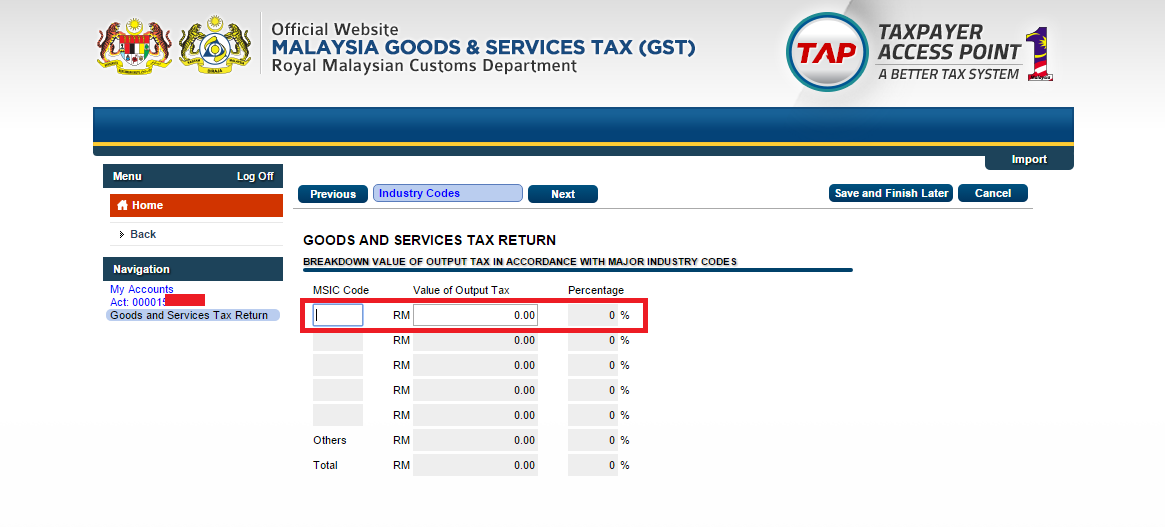 Step 7
Fill in your Industry Code  example: 60200 .

*Refer to your registration (you should know) .

 if is 100% on one industry code then all your output Tax amount fill in "value of Output Tax" .

Follow step till get 100% .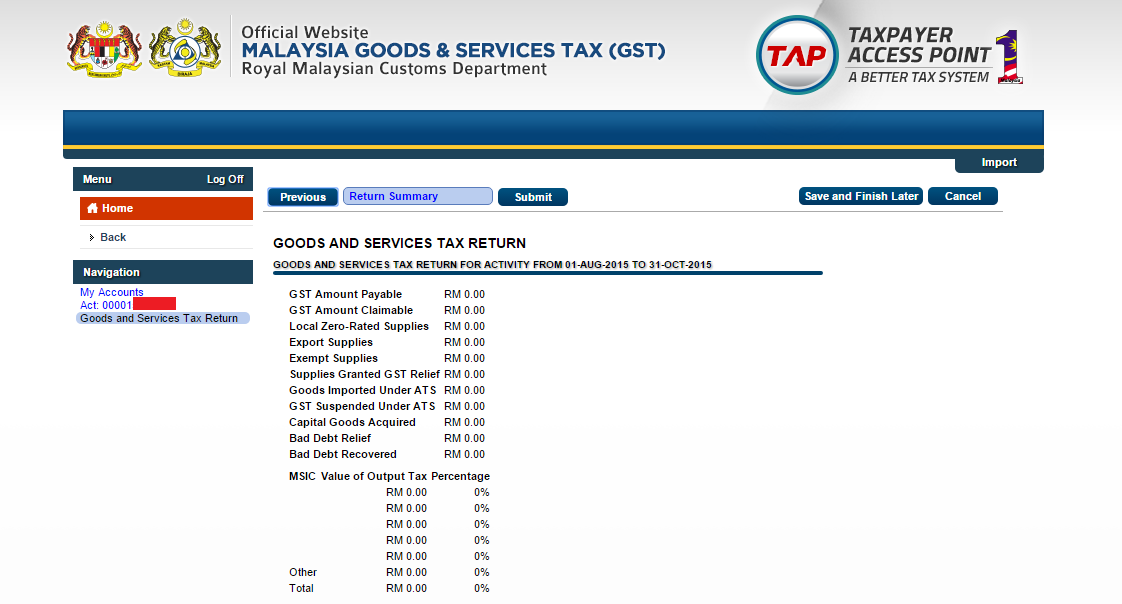 Step 8
This summary show all your gst tax return for activity, click on  .

Step 10
Select your method of payment and It will link to your company bank account for payment or Direct Debit Payment from your bank or Individual as personal bank account for transaction.