How to Create New Quotation?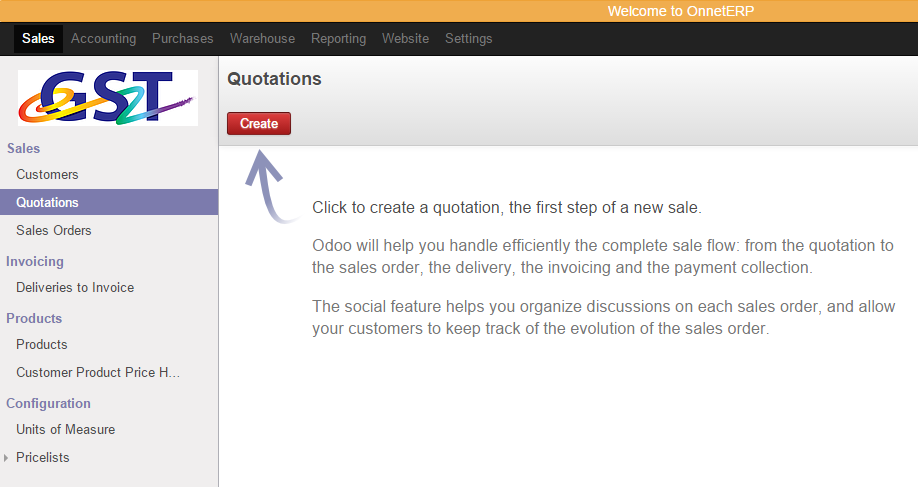 Step 1
Select "Sales" on menu.

Then click "Quotation" on submenu.

Click   to start create quotation.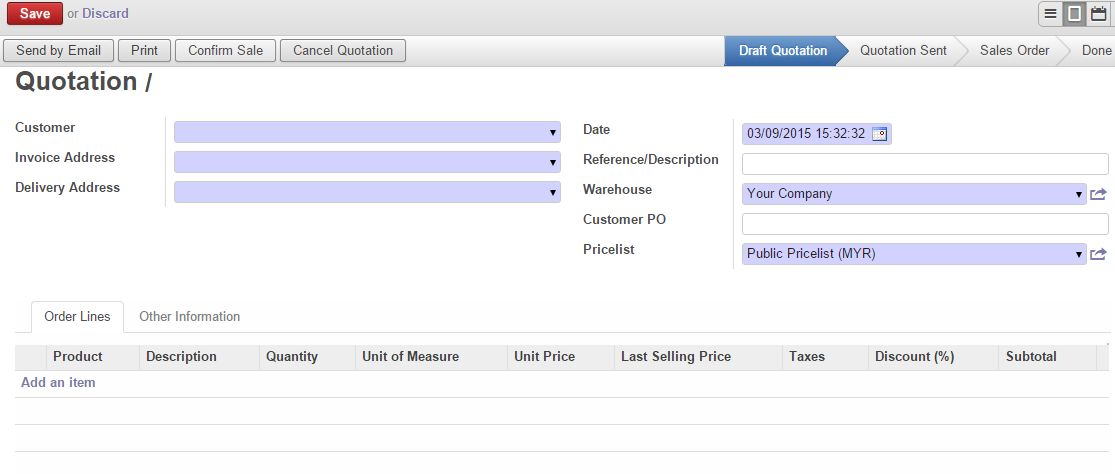 Step 2
Select "Customer" and click the correct customer, and it will apply. 

If there is any Invoice, Delivery address is different from customer field and you can select a different address for "Invoice Address" & Delivery Address.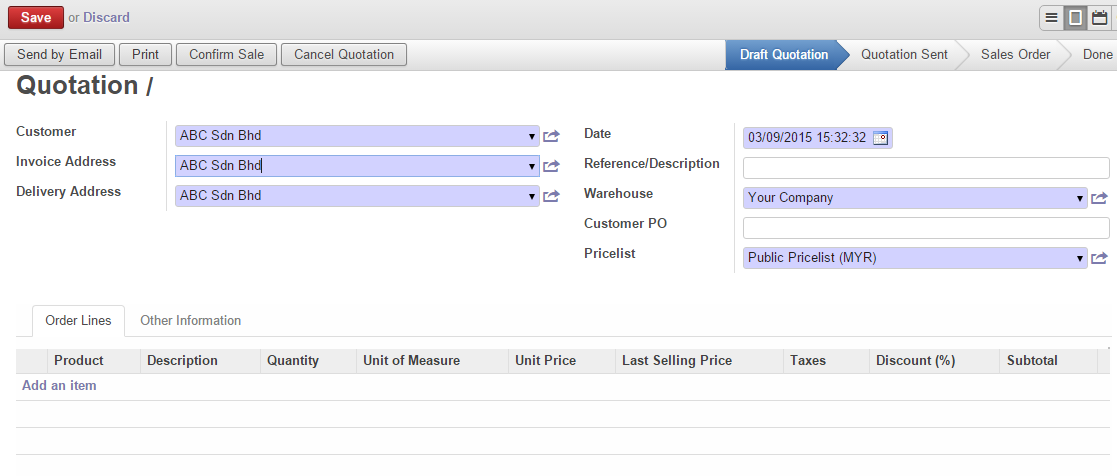 Step 3
Select .  Add item = Add product.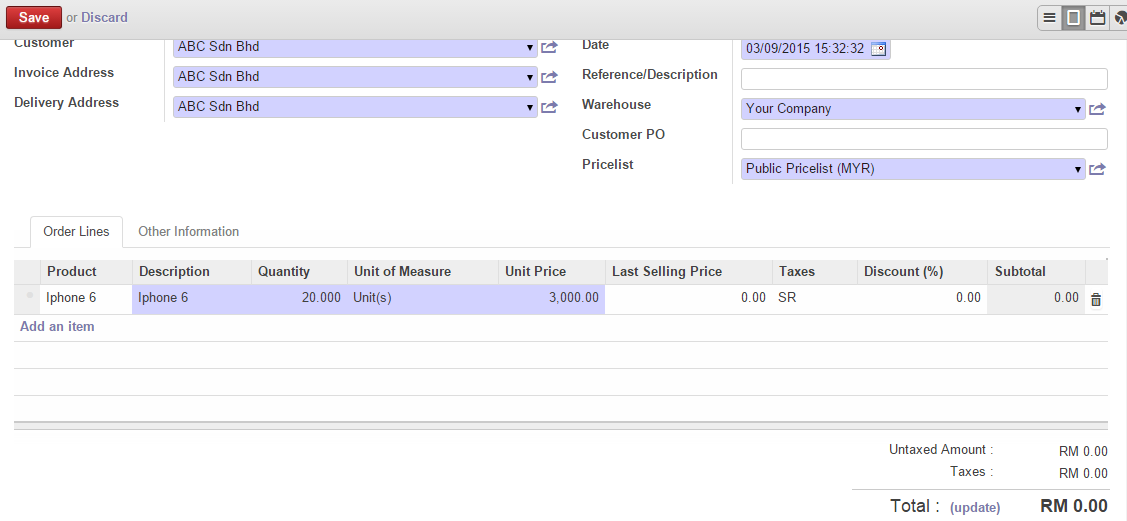 Step 4
Product Added with "Product", "Quantity", "Taxes".

If customer want to delete the product that had been added, click the tiny rubbish bin beside .

When everything is complete, click "Update"   and most importantly is to click .