How to Create Petty Cash & Transaction?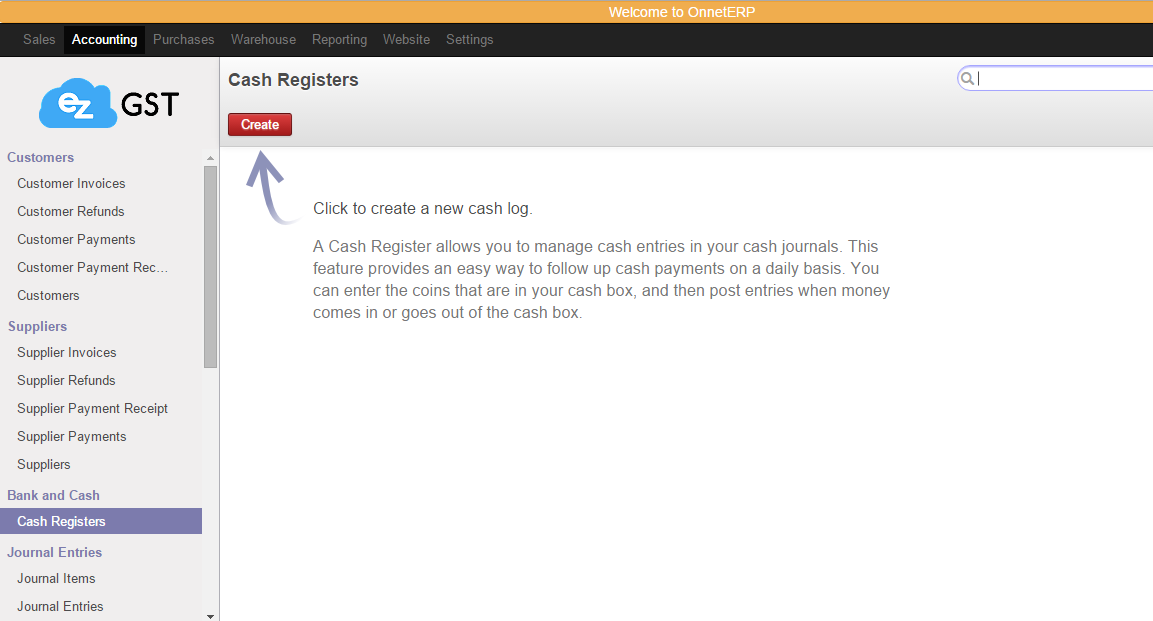 Step 1
Click on the "Accounting" menu.

Then continue select "Cash Register" which is under "Bank and Cash".

Select  new cash log.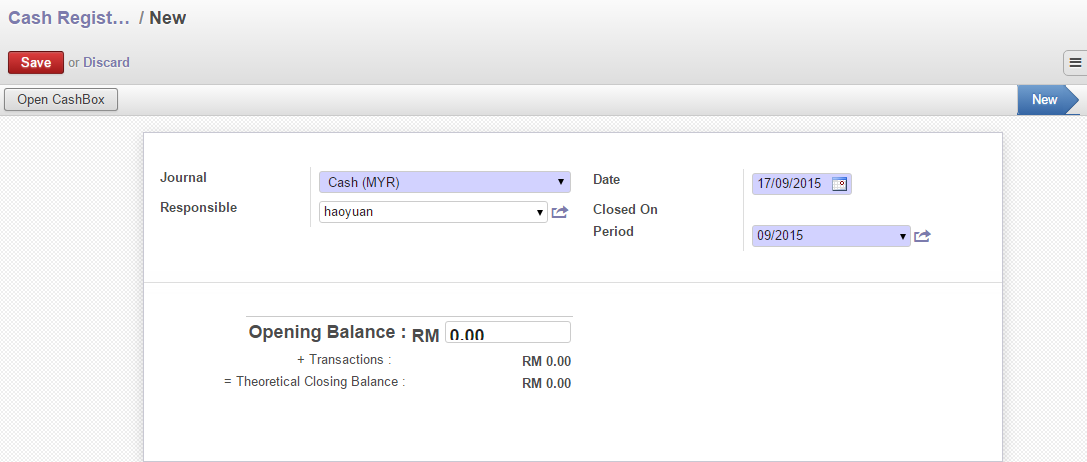 Step 2
Key in the amount  .

(This is the money you would like to put in as Petty Cash box)

Select   .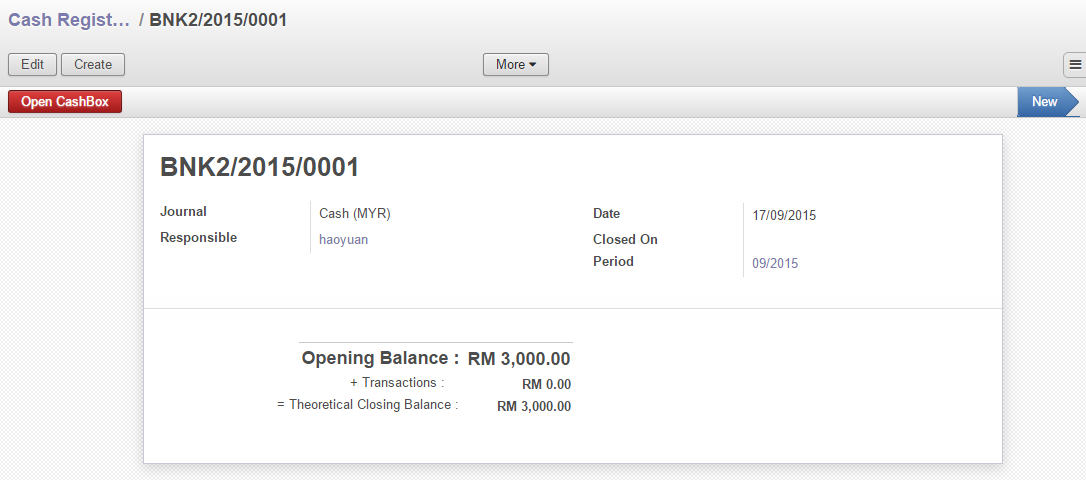 Step 3
Select   and then click on  .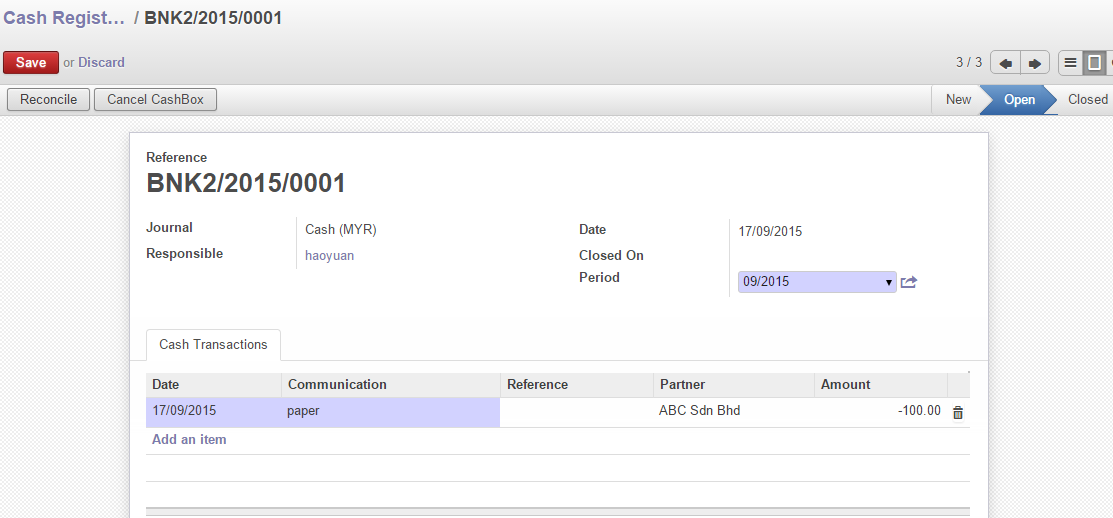 Step 4
Select  .

Fill in all related field ( Communication, Supplier)

Key in amount that to deduct out from Petty Cash.

Then select  .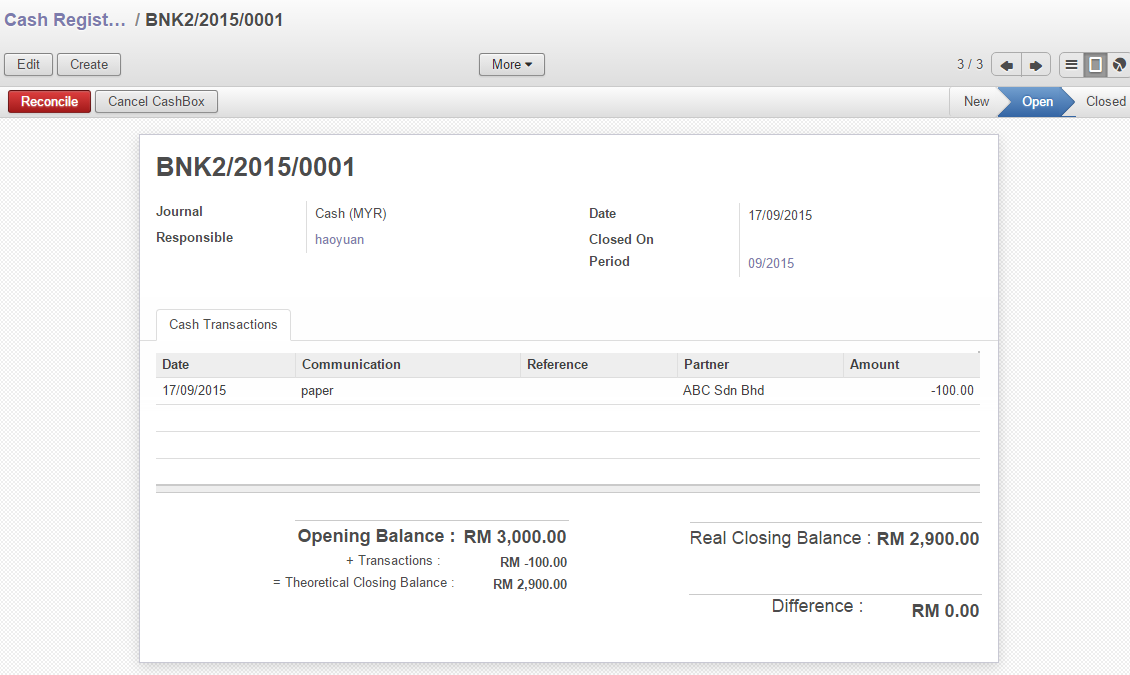 Step 5
Example: Petty Cash left RM 2900 ( After deduct RM 100 from puchase paper ).