How to Print GST Tax Report?
Step 1
Click on the "Accounting" menu.

Scroll down to the " Reporting ".

Select " GST Tax " which is under " Accounting Reports ".

Step 2
If you tick on " All Journal Code" and " All Tax Code ", it will list out all the journal and tax code at the bottom.

If you want to print for selection code, just click the " Journal Code " and " Tax Code " column.
Step 3
GST Tax Report will auto download as PDF file

Click on it to open.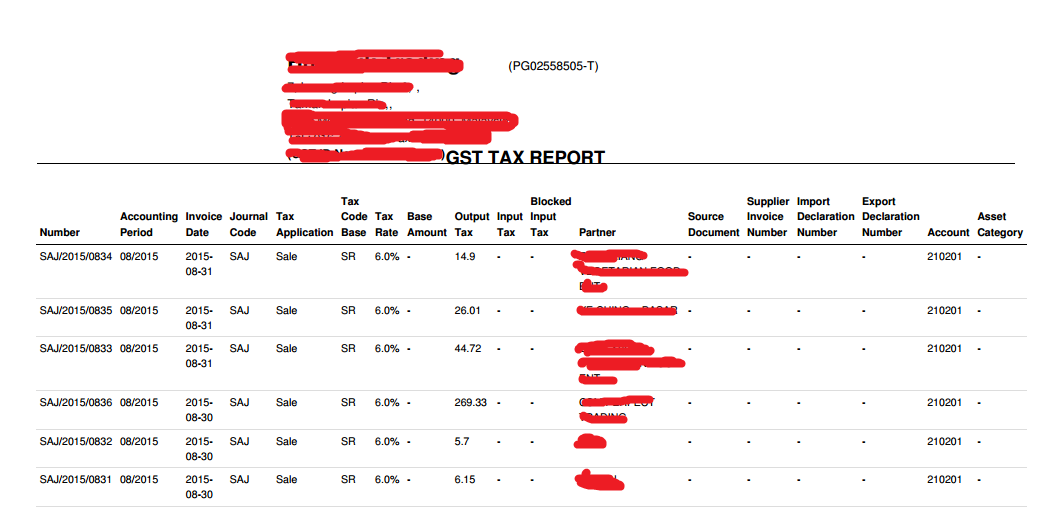 Step 4
This is the sample of GST Tax report.