How to Create New Purchase Order?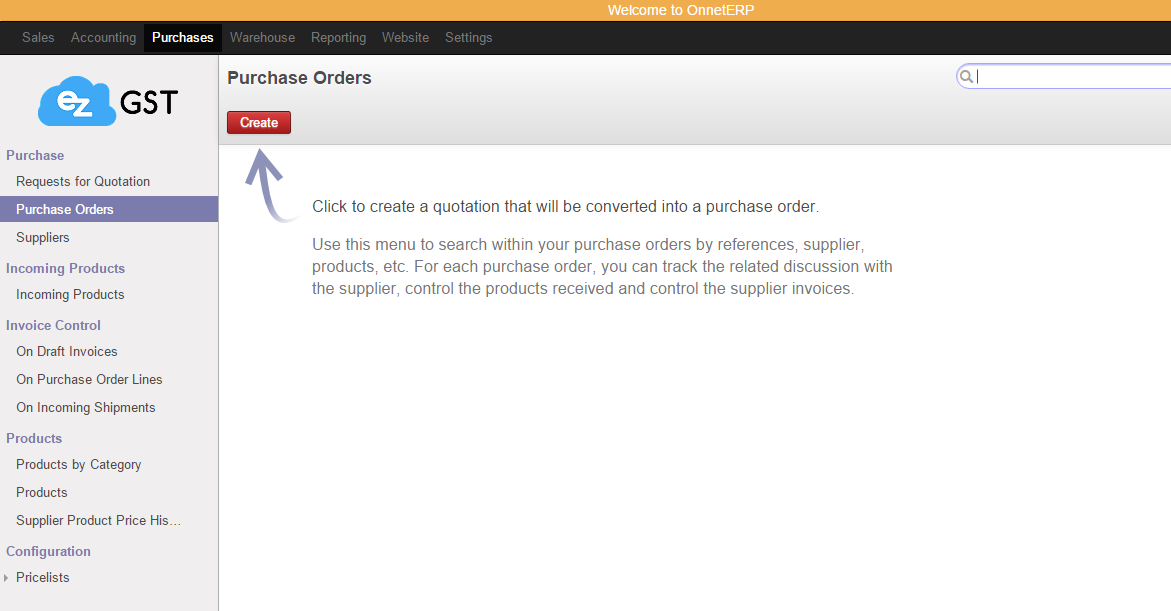 Step 1
Select "Purchases" on menu.

Then select "Purchase orders" on the submenu.

Click  to start create purchase order.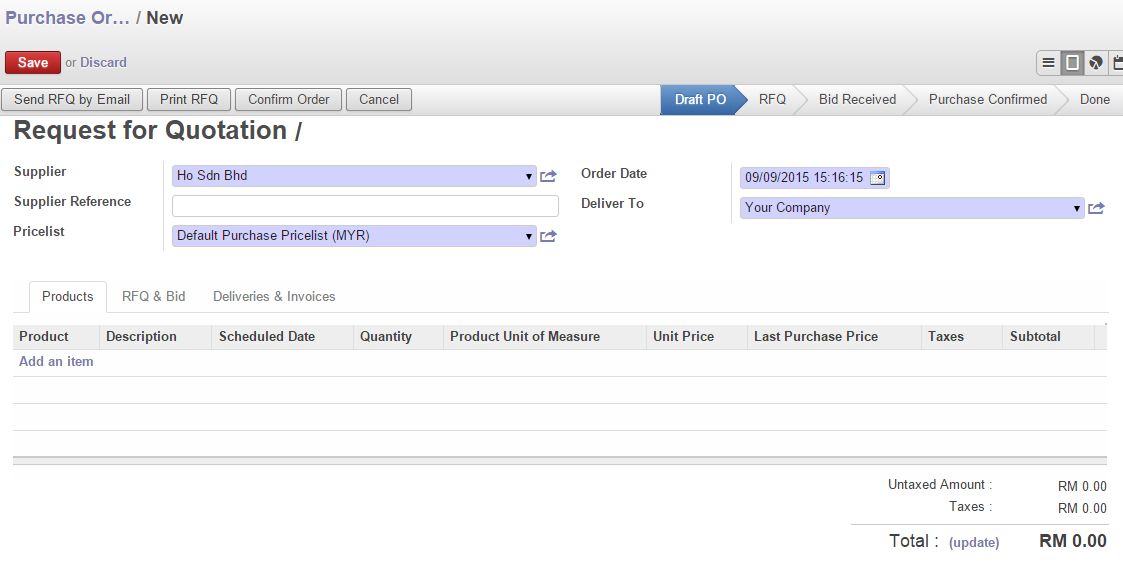 Step 2
Select "Supplier" from the list and then select .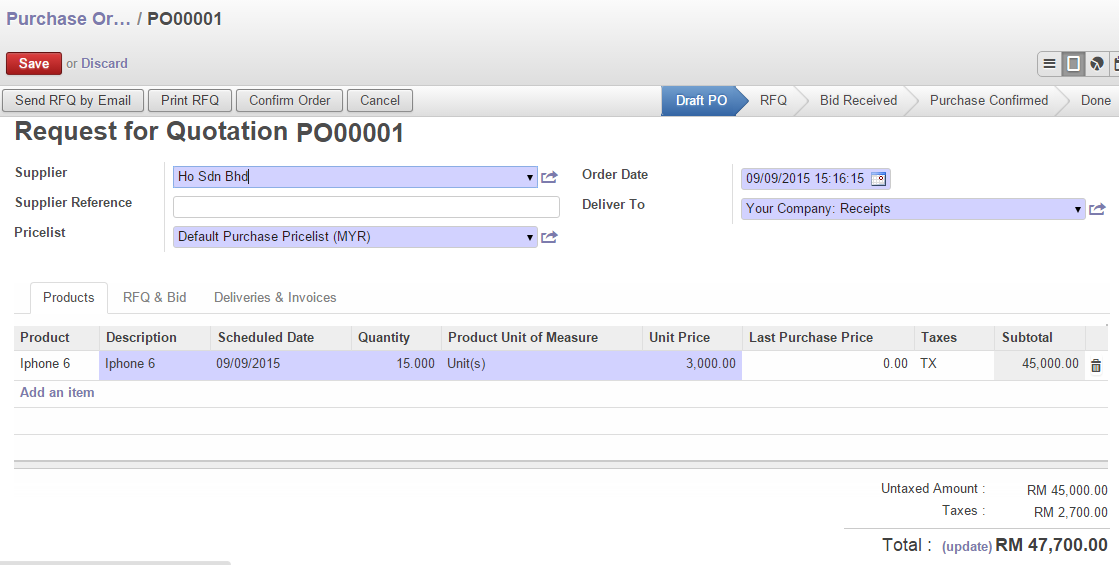 Step 3
Click on  to create product line Items

Choose "Product" and update "Quantity".

Unit Price/Taxes can be pre-defined so refer to "OnnetERP-Create Product" Tutorial

Select  at the bottom, then click .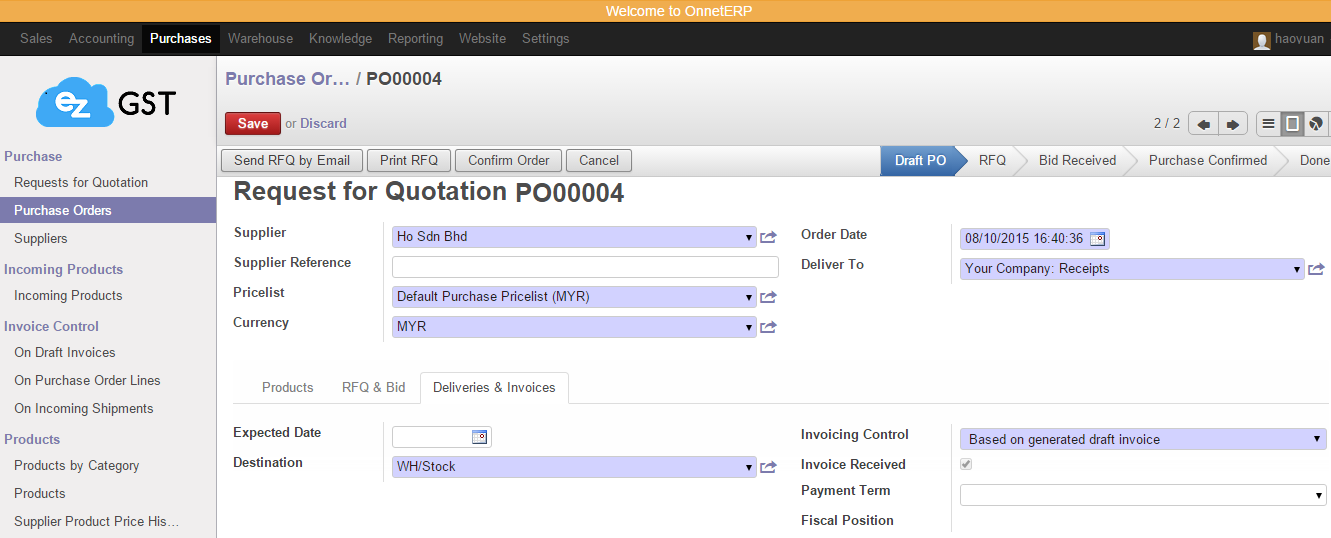 Step 4
This is an optional field, you can either make any changes or remain it same.

Expected Date - This is expected delivery date

Destination - This is location the stock would send to (default = WH/Stock)

Invoicing control - 3 options to selects:

Based on Purchase Order lines > Its allow to match multi PO order lines and create Invoices.

Based on Generated Draft Invoices  > It will automatically create "Drafts Invoices".

Based on Incoming Shipments > Its only allow based on incoming shipment (once transfer) and then create Invoices.

**you can refer to Invoicing Control Menu on right.

Payment Term - Select your payment term.

Fiscal Position - Leave it blank unless you want to overwrite it.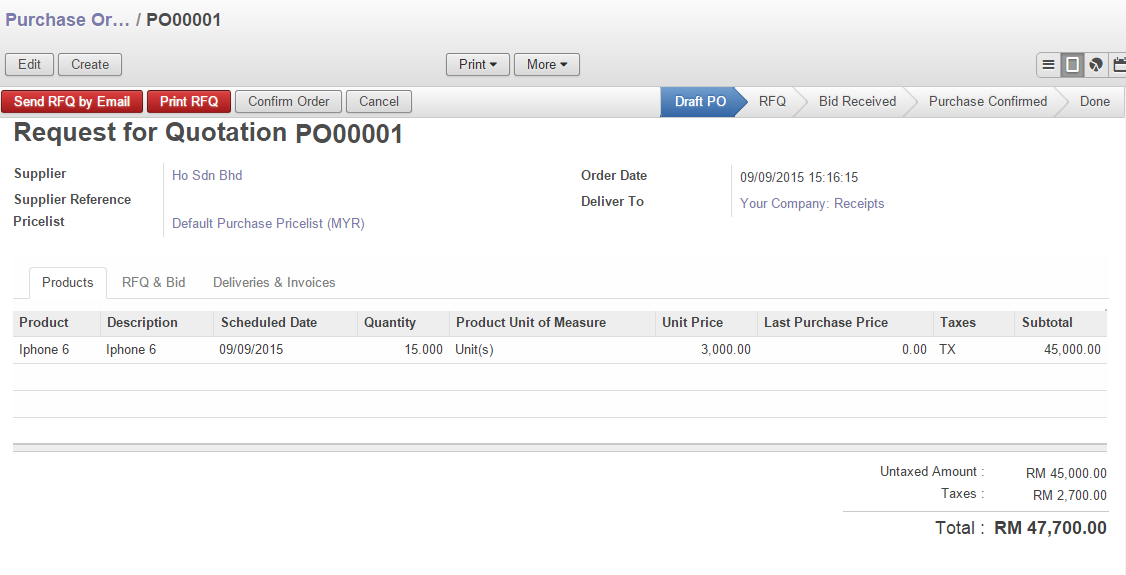 Step 5
After select "Save" continue click .

This is the step when Product Orders is confirmed.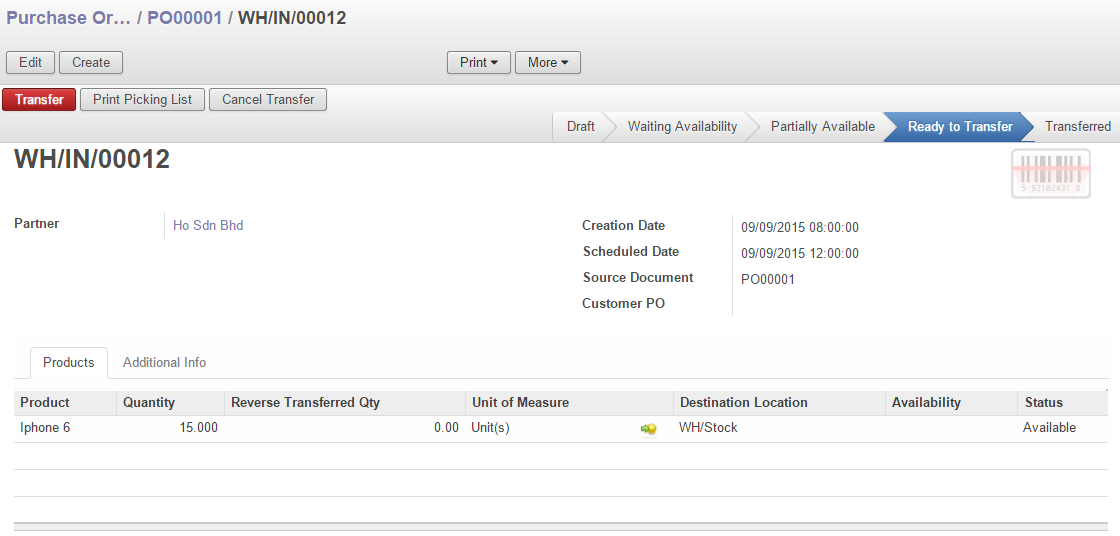 Step 6
Click .

This is to transfer product to Warehouse.

Step 7
If you had complete your orders, click 

Otherwise select  to continue your orders.
Step 6
Click  and select "Purchase Order".

This is to print out Supplier Invoice.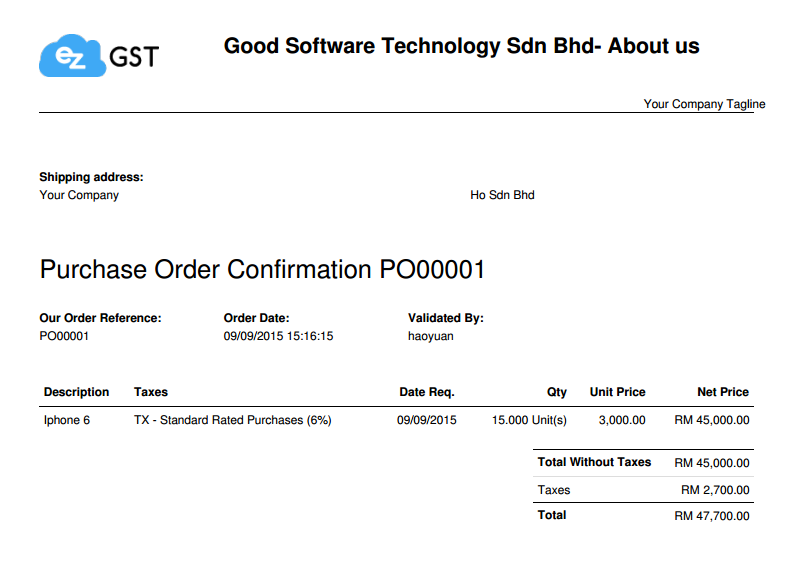 Step 7
Invoice "Printed Out" .