How to Register Payment for Customer Invoice?

Step 1 ( Customer invoice or supplier invoice are the same step )
Click on the "Accounting" menu.

Then Select " Customer Invoices" or "Supplier Invoices"

For Customer Invoices is "Register Payment" and For Supplier Invoices is "Pay"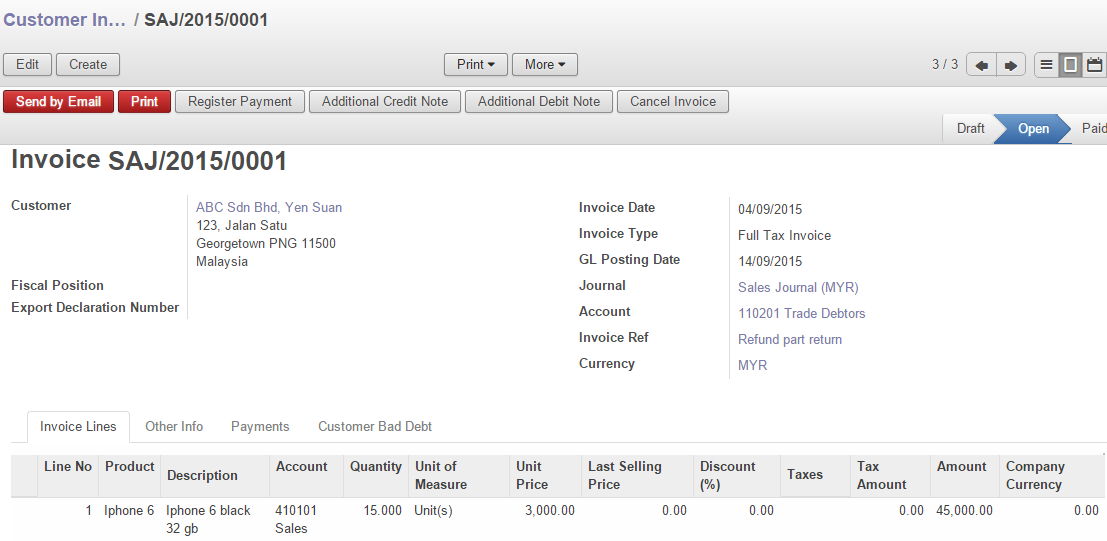 Step 2
Select  .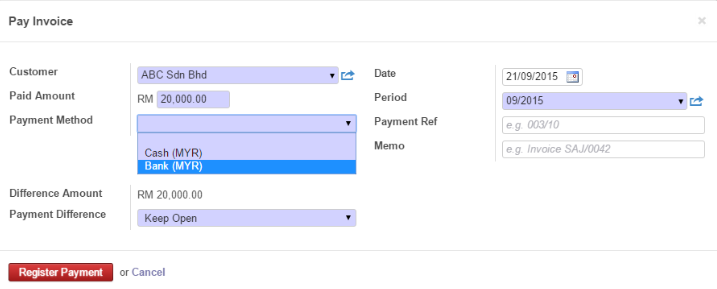 Step 3
Select your payment method.

Click on  .
Step 4
Balance is RM 0.00 after you register payment.