How to Create Sales Order?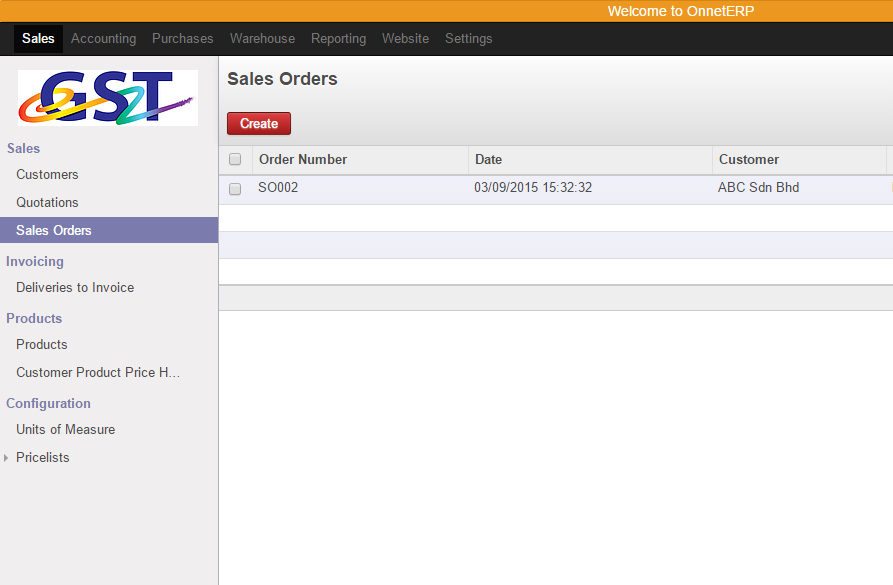 Step 1
If Quotation already created then go back to Quotation and click "Confirm Sale".
You can print your "Sales Order" now.
If it is a new Sales Order (without Quotation) – similar step as Create new quotation :
Select "Sales" on menu.

Then continue click "Sales Orders" on submenu.

Click   to start create Sales orders
Step 2
Select "Customer" from the customer list   for sales order.
Step 3
Select . Add item = Add product.

If you need to add more product, just click on .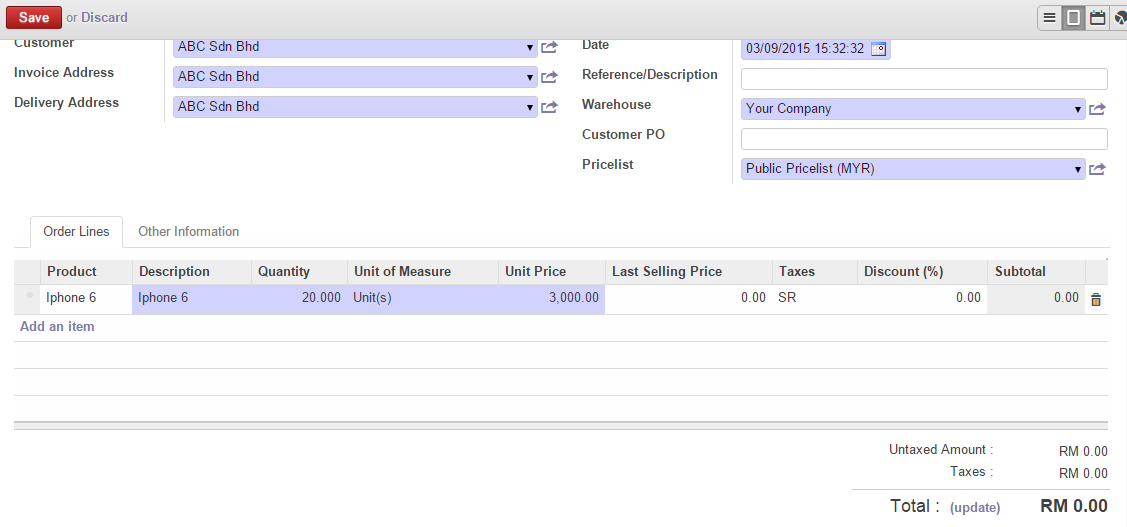 Step 4
Product Added with "Product", "Quantity", "Taxes".

If customer want to delete the product that have been added, click the tiny rubbish bin  .

After finished adding products, kindly select "Other Information".

Step 5
Under Other Information Tab: This is Pre-Defined but allow user to select setting suit you.

Shipping Policy ("Deliver each product when available", "Deliver all products at once").

Step 6
This is Create Invoice options:

On Demand – DO is automatically created and you allow to select Create Invoices.

On Delivery Order (Default) – It only allow based on DO Transfer then Create Invoices.

Before Delivery – Draft Invoice created and Skip DO (*Do not select this if stock control is used)  .

Other fields are Optional:

Salesperson

Fiscal Position

etc

When everything is complete, kindly return back to  "Order Lines" and click "Update"   and most importantly is to select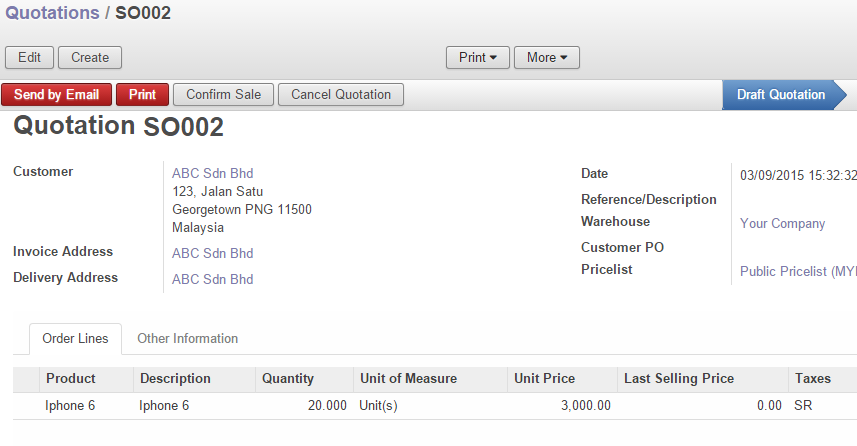 Step 7
After "Save" and "Confirm Sale". You can print your Sales Order now.